Things to consider when choosing health insurance that can secure your travel plans
When it comes to planning that long-awaited vacation, the first thing we often think about is booking an incredible hotel, finding the best flight times and preparing a packing list for the big trip. But there's one very important thing that's often overlooked (and sometimes completely forgotten) before jetting off. International health insurance.
A lot of people weigh the additional expense of health insurance that includes international coverage and ask, "Is it really worth it?". Well, we're here to answer that question with a big, bold YES. Not only will your international health insurance help to give you peace of mind while on your vacation, but it will protect you both physically and financially in the case of an emergency.
So, what should you keep in mind when choosing an international medical insurance that can secure your travel plans in the future? Here are our top five considerations.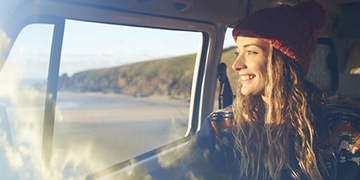 Consideration #1: Global coverage
In the unfortunate event of an emergency, it is important that you can access the treatment you need both locally and internationally. When looking to purchase global health insurance you should ensure your coverage includes key benefits such as hospital admission, medical evacuation, emergency treatment, and functional physicians such as physiotherapists.
Ensuring your health insurance connects you with world-class treatment and specialists should be top priority. Oman Insurance Company P.S.C. ("Sukoon") and Bupa Global, we offer customers access to a network of over 1.5 million medical providers around the world so you can choose from top doctors and hospitals both in the UAE and abroad. We strongly believe it is important to get the care you need when travelling, not just the care that's convenient.
Consideration #2: The type of policy
If you are a couple or have a family, you might want to consider looking into a family policy rather than health insurance as an individual. Enrolling your family under the same policy can help you ensure that your entire family is protected with the same level of cover. New family members can also be easily added to the plan as your family grows. With our plans, two children under 10 years of age can be insured at no extra cost on our Elite health plan (subject to underwriting).
We will take you through your entire plan to make sure you are comfortable with your choice and know how to get the most out of it. We also provide ongoing support should you need additional advice about your policy and benefits.
Consideration #3: The fine print
Nobody likes to be caught off guard when it comes to their coverage. That's why it is important to take into account various high-level factors and read the fine print carefully before signing any insurance agreement. This includes reviewing the premiums, pay-outs and coverage in great detail. Medical expenses and care can sometimes be very expensive if you are not appropriately covered abroad. You need to be secure with the premium you are paying whilst also trying to ensure you have the peace of mind if you ever need to claim while travelling.
Consideration #4: The convenience of claims
When your insurance provider offers an option to manage your plan online, it is easier and quicker to review your healthcare benefits, and submit claims online, wherever you are in the world. At Sukoon and Bupa Global, our MembersWorld application is available to all customers that can be accessed either from a laptop or a mobile device. We've also introduced features for simpler claims and treatment pre-authorisation request submissions to streamline the entire process while travelling.
Consideration #5: Virtual consultation
When travelling, access to virtual care and 24/7 multilingual phone support can be extremely beneficial. You can have access to Global Virtual Care* so you can speak to a doctor at a time that suits you, without worrying about holidays and travel commitments. Also, since the consultation notes are stored securely on the app, they're ready to share with your usual doctor when you return home.
Ready to book your next vacation abroad? We hope this information has given you some clear guidelines when it comes to considering whether or not your healthcare plan is right for you. Remember, peace of mind is priceless when it comes to relaxing and unwinding on your holiday!
Interested in our international health insurance plans? Find out more about our plans.
*Global Virtual Care is provided by a third party, Teladoc Health, directly to customers. Oman Insurance Company P.S.C. ("Sukoon") and Bupa Global assume no liability and accept no responsibility for information provided by this third party; or the performance of the service. Support and information provided through this service does not confirm that any related treatment or additional support is covered under the customer's health plan. This service is not intended to be used for emergency or urgent medical treatment.